Plantry Plant Based Food Frozen Ready Meal Teriyaki 350 g
Meat free Monday is sorted with Plantry Plant Based Teriyaki, a convenient vegan friendly meal packed full of flavour that's also doing good for the planet. Enjoy Teriyaki glazed chicken-style plant protein paired with rice, edamame and carrots.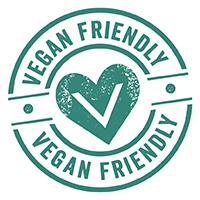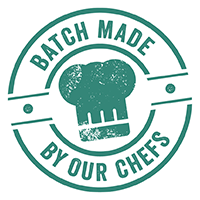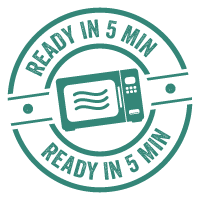 Find out more
Plantry Teriyaki is batch made by our chefs for your convenience and is perfect for a quick weeknight dinner or a work lunch. Simply heat in the microwave for five minutes and enjoy. How good! Dinner in under 5mins? You beauty! Plantry Plant Based Teriyaki is made by chefs and snap frozen for ultimate freshness.
Ingredients: Calrose rice (46%), Water, Plant-Based Chicken (11%) (Soy Protein, Water, Vegetable Oil, Wheat Gluten, Natural Flavours, Sugar, Spices, Salt, Emulsifier (476)), Edamame (8.6%), Carrot (8.6%), Sugar, Teriyaki Sauce, Hydrolysed Vegetable Protein (from Soy), Thickener (1422), Yeast Extract, Mushroom Seasoning, Black Sesame Seeds (0.3%), Vinegar, Ginger, Onion, Spices.

Contains Sesame Seeds and its derivatives, Cereals and its derivatives, Wheat and its derivatives, and Soybean and its derivatives.
May contain Peanuts and its derivatives, and Tree nuts (Nuts) and its derivatives.

Storage Instruction: Keep frozen. Once thawed, do not refreeze.

Made in Singapore.

Product Claims: Vegan

Serving Size: 350g

Suitable for: Vegan
Average Quantity per Serving
% Daily Intake (per serving)*
Average Quantity per 100g
Energy
Average Quantity per Serving:
1870kJ
% Daily Intake (per serving)*:
21%
Average Quantity per 100g:
530kJ
Protein
Average Quantity per Serving:
18.6g
% Daily Intake (per serving)*:
37%
Average Quantity per 100g:
5.3g
Fat, total
Average Quantity per Serving:
4.9g
% Daily Intake (per serving)*:
7%
Average Quantity per 100g:
1.4g
- saturated
Average Quantity per Serving:
1.4g
% Daily Intake (per serving)*:
6%
Average Quantity per 100g:
0.4g
Carbohydrate
Average Quantity per Serving:
82.6g
% Daily Intake (per serving)*:
27%
Average Quantity per 100g:
23.6g
- sugars
Average Quantity per Serving:
17.2g
% Daily Intake (per serving)*:
19%
Average Quantity per 100g:
4.9g
Sodium
Average Quantity per Serving:
1545mg
% Daily Intake (per serving)*:
67%
Average Quantity per 100g:
440mg
Fibre
Average Quantity per Serving:
4.9g
% Daily Intake (per serving)*:
16%
Average Quantity per 100g:
1.4g